After Antetokounmpo was forced to sit for the better part of the last game of Milwaukee Bucks due to a sprained tendon of the quad, he was coming back with a lot of energy on Friday night as he helped the Milwaukee Bucks keep their winning streak alive.
Antetokounmpo scored 17 of his total 37 points in the last quarter as he led the Milwaukee Bucks to their 17th straight win of the season with a 127-114 victory over the Memphis Grizzlies. Antetokounmpo allowed the Milwaukee Bucks to take the lead with 37-19 in the 4th quarter.
Mike Budenholzer, the coach for the Milwaukee Bucks said, "I really thought he was fabulous. He tries to make at least 1 maybe 2 3-pointers, finishes the basket and defensively spiking, he is doing very good. Tonight, he was really outstanding in that 4th quarter."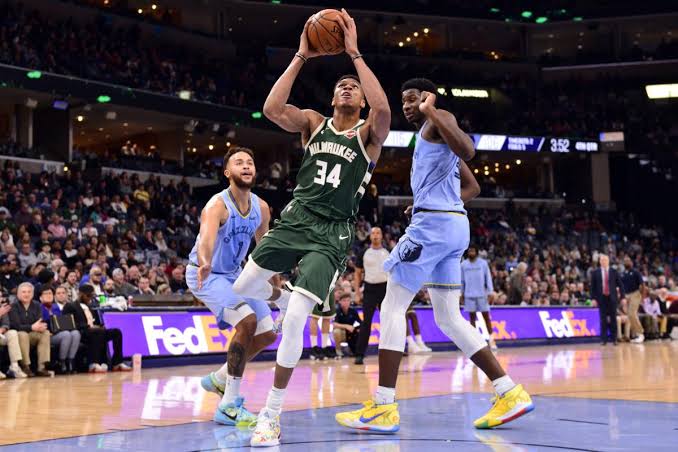 Bucks were in trouble after Jaren Jackson had scored his career-high of 43 points for the Grizzlies; 2 of which were scored alone in the 3rd quarter. His impressive shooting led the Grizzlies to the fourth quarter with 95-90 lead.
Talking about his 3rd quarter defense, Jackson said, "There has not been anything like that. Because everything I was dropping was going in. I just felt like that crazy rhythm and the basket seemed to have gotten bigger for me."
Still, Grizzlies were never able to stand a chance against that last quarter assault from Antetokounmpo who outscored them almost on his own. With this win, Milwaukee Bucks now is 23-3 on the season as they are keeping pace with the LA Lakers in the league. Bucks have been on their winning streak since their game in Utah back on November 8th.
Khris Middleton also helped the Bucks with his 26 points while Eric Bledsoe added in his 12 points before getting sidelined with 3rd quarter injury.
Bucks will now face the Cleveland Cavaliers for a home game while Grizzlies will face off the Washington Wizards for their 2nd home game.
Related Content