While there are so many fighters in the UFC, no one is like Nate Diaz.
Diaz is one of the few rebels that remain UFC these days and he is soon making his return to the Octagon ring on this Saturday night where he will be facing Anthony Pettis for the co-main event of the UFC 241 held in Anaheim.
This is his first fight in the last 3 years and the fans are eager to see him in action once more inside the ring.
Well, coming to the point, Diaz is known for his love of Smoking Pot and staying true to his love, he gave something special to his fans during his UFC 241 Open Workout event held at the Honda Center.
He lit a CBD joint and then started smoking it. That was not all, he later handed that joint to one lucky fan standing in the crowd and the whole crowd went nuts.
As it turns out, the joint was a CBD one and does not makes it illegal to smoke. This will also not affect his status of fighting at the Saturday night fight.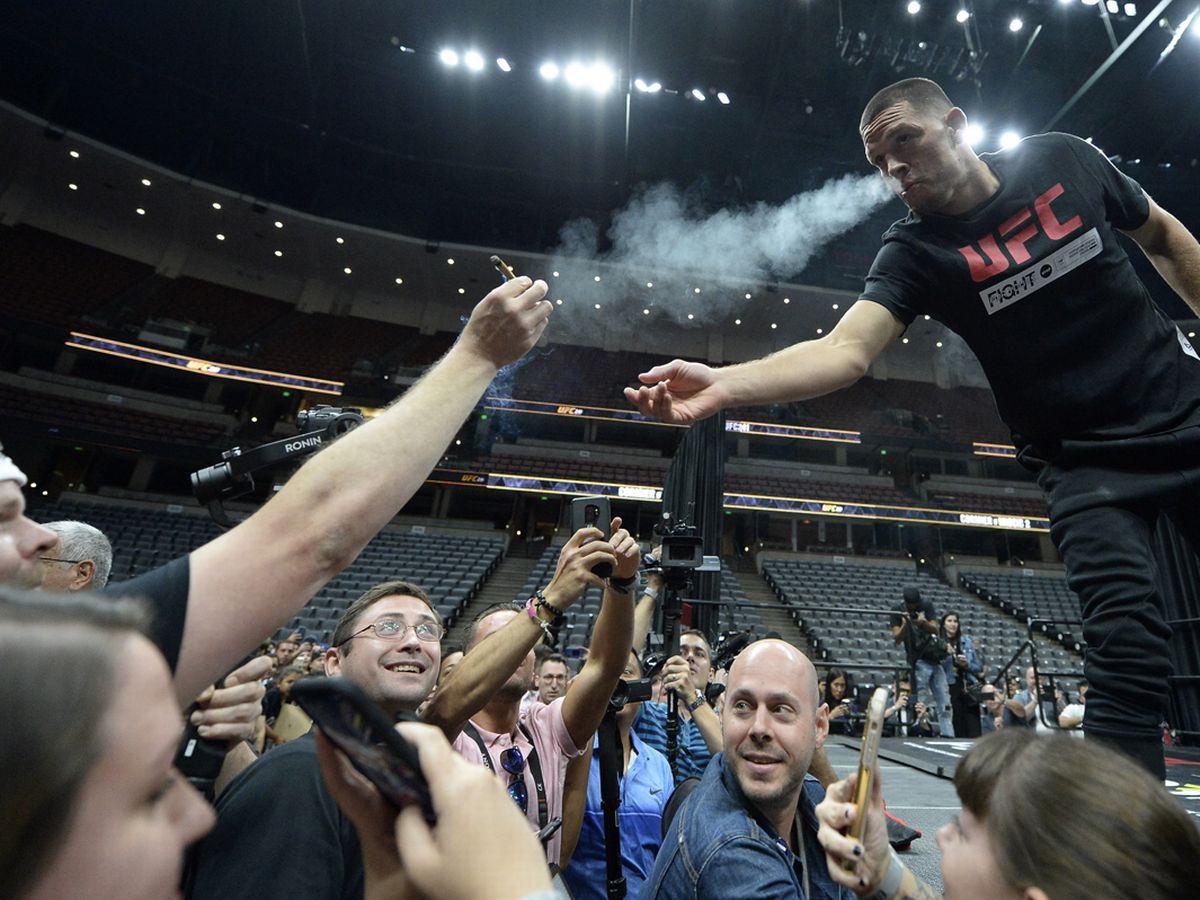 Well here are few of the videos of Diaz smoking the joint and then handing it down to his fan.
Related Content